Wink Hub Range
When used in conjunction with Amazon Alexa compatible products, users can utilize voice commands to control all their enabled devices in the Wink app or on the web or via voice commands on other compatible devices. With IFTTT integration, users can create powerful automations that link their SmartHome decisions together such as turning off all lights when they leave the house or automatically unlocking doors when enabled phones enter into geographic zones created by the user. Whether you're just starting out with SmartHome products or are looking for ways to easily connect multiple products together, the Wink Hub range has a solution for you!
Benefits of Wink Hub Range
The Wink Hub range is a powerful and intuitive platform for connecting and managing your smart home products. The flagship product, the Wink Hub 2, acts as the brain of your smart home—allowing you to control a variety of products across multiple brands with one simple app. With over 50 supported products, you can easily integrate everything from lights and thermostats to door locks and security systems into one seamless experience.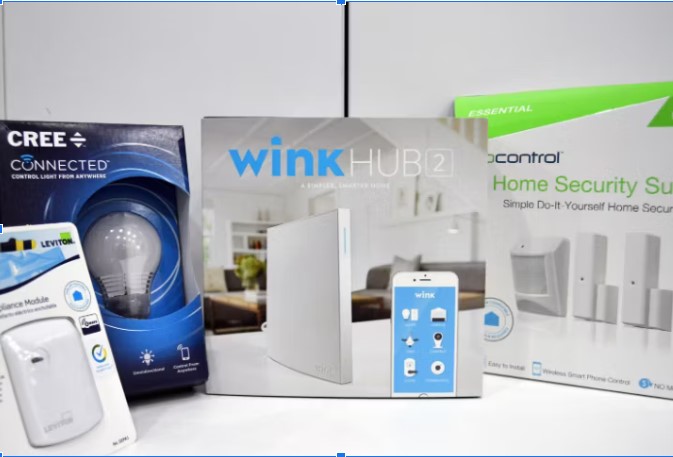 The Wink Hub range offers a number of significant benefits that make managing multiple smart home devices easier than ever before. You can control all connected devices with one simple app, schedule tasks to occur automatically at designated times or under certain conditions, receive notifications about potential issues with any connected device so that proactive maintenance can be performed, program automations to save energy and reduce cost, set customized scenes for specific activities such as leaving home or going to bed, and access the latest industry-leading security protocols to protect your devices from both external threats and internal tampering. With its intuitive user interface and ease-of-use features, the Wink Hub range is the perfect solution for anyone looking to simplify their smart home management.
Compatible Smart Home Products
The Wink Hub Range is highly compatible with a wide range of smart home products. Whether you're looking to turn on the lights or adjust the temperature of your heater remotely, Wink Hub has you covered. They offer native integration, device control, and voice commands for a range of household products, including Amazon Alexa and Google Home. With Wink Hub, you can connect several types of appliances in your home to create a smarter place for yourself. This includes:
-Lighting fixtures: LED bulbs, light strips, dimmers, switches and more
-Sensors: motion sensors, temperature sensors and humidity sensors
-Locks: smart door locks that allow remote access
-Thermostats: digitally operated thermostat systems for heating and cooling purposes
-Cameras: security cameras that can be accessed through the Wink app
-Speakers: voice activated Wi-Fi speakers with Alexa capabilities
-Appliances: connected fridge's with built in LCD display screens for controlling stored food temperatures as well as sets of connected kitchen appliances like stoves or microwaves.
Using these connections allows users to set up automated commands based on their specific needs – making life easier while adding convenience and style to any home.
Setup And Installation
Setting up the Wink Hub is a straightforward process that can be completed in minutes. First, plug the Wink Hub into an available outlet and turn it on. Download and install the Wink app to your smart device and follow the instructions to register and join your home Wi-Fi network. Then, easily connect compatible products to create your own personal smart home ecosystem. The hub will serve as the "brain" of your system, with each device talking directly to the hub via a wireless connection so you can monitor and control them from anywhere in your home, or even remotely from another location. With support for many of the most popular protocols like Bluetooth LE, Z-Wave, Kidde, Nest Weave, Wi-Fi and more, integrating additional devices into your new connected lifestyle is simple and effortless.
The Wink app will be used to control all of your connected devices with just one swipe — dim lights with a tap or activate security cameras with just a few touches. The app also keeps track of all activity in your home so you have full visibility over every single element of your smart home's automated processes. With advanced digital mapping, user profiles, notifications and more — all readily available through both iOS and Android apps — you can be confident that you are always in complete control of your connected environment no matter where you go!
Connecting And Controlling Other Devices
The WINK Hub range seamlessly integrates with other smart home products, so you can easily control and monitor all your devices from your smartphone. From smart thermostats and lighting to door locks, cameras and more, you'll be able to see what's going on in and around your home with just a few taps of your finger. Syncing up couldn't be easier – simply connect the hub to Wi-Fi and then download the WINK app to add as many compatible devices as you want.
With the WINK application, you'll be able to remotely adjust settings, create schedules for each device, check their individual stats in real time and even get notifications when something out of the ordinary happens within your network of devices. You can even individually control multiple devices from anywhere with an internet connection. Plus if you're feeling creative – why not make use of the 'Robots' feature within the app which allows you to set up automated actions between connected devices? Get started building a smarter home today!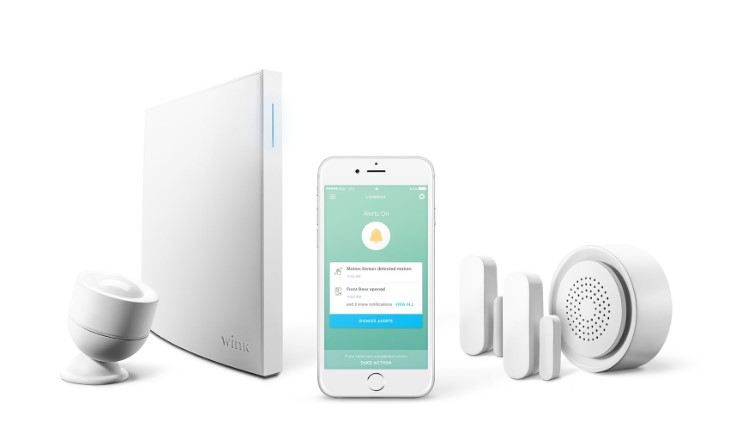 Customizing Settings And Automations
The Wink Hub range allows users to easily customize settings and create automations. The app enables users to control a variety of compatible devices from one place, enabling them to automate both simple and more complex home functions. From within the app, users can set custom modes for different times of the day and adjust individual product settings to suit their preferences. For added convenience, they can also use pre-made automations called 'Robots' or utilize the IFTTT style logic builder that offers a great degree of flexibility when it comes to creating multi step processes. Using the Wink Hub range, homeowners can easily create their ideal smart home setup by mixing and matching compatible products while setting various automations based on their needs – be it sunrise and sunset light switches, evening alerts or temperature regulations in specific rooms.
Troubleshooting Issues
It can be frustrating when your Wink Hub isn't connecting with or controlling your other smart home products. Before attempting to troubleshoot any possible issues, make sure that you have the latest firmware on your Wink Hub and that all devices are within a reasonable distance from the hub. If you are experiencing any issues with connectivity, there are several steps you can take to try and remedy potential problems:
First, check the status light on the Wink Hub. If the light is magenta, this indicates an issue with connections. Make sure all connected devices within range of the hub have an uninterrupted power source and proper radio frequency connection. You should also double-check that all of your devices are correctly paired with their respective remote controls. If they aren't, you may need to reconfigure them in order to marry each product correctly.
Alternatively, if the status light is orange it indicates a possible error communicated by one of your connected products or by Wink itself (e.g., low battery warning). In these cases, double-check that all of those products (including their batteries) are working properly and within range of the hub and then reconnect them to ensure that they are working in unison with one another. Finally, if despite these steps you're still experiencing problems please contact customer service for further assistance in resolving potential issues as there may be additional steps which require technical expertise to remedy.