Wink Hub Relay
The Wink Hub Relay is a versatile device for controlling and interacting with your home's connected devices, including lights, locks, cameras, thermostats and more. The Wink Hub Relay offers a variety of benefits for those with smart homes.
First, the Wink Hub Relay makes it easier than ever to control multiple connected devices from one place – the Wink App. With just a few taps you can set up scenes or routines that control multiple devices with one simple command. You can easily turn on all of your lights or turn down the thermostat without having to individually control each device. In addition, the Wink Hub Relay provides safety and security in your home. It can be programmed to turn on or off lights in a predetermined pattern while you are away to help deter burglars; and it allows you to receive alerts if someone has opened a door or window without you knowing. You can also use the Wink app to pair lighting with other security devices such as motion sensors and alarm systems so that when an alarm is triggered, lights also activate and alert neighbors that something is amiss within your home. Finally, the installation process for Connected Home products just became easier too! The installation process for the Wink Hub Relay won't require any additional wiring work like traditional wall switches do- simplifying setup processes even more! In addition all functions of the relay are both Wi-Fi enabled as well as hardwired with options of battery backup in case of Wi-Fi outage so that peace of mind never has to be hindered by technical difficulties!
Features of Wink Hub Relay
The Wink Hub Relay is an essential device for any homeowners looking to get the most out of their smart home. This powerful central hub works with a variety of smart home protocols, including Z-Wave, Zigbee and Bluetooth, to give you whole-home connectivity. With its built-in touchscreen, you can monitor and control your connected devices from anywhere in your home. It also includes 2 USB ports for easy charging of compatible devices. Plus, the Wink app allows you to manage all your connected appliances directly from your phone or tablet.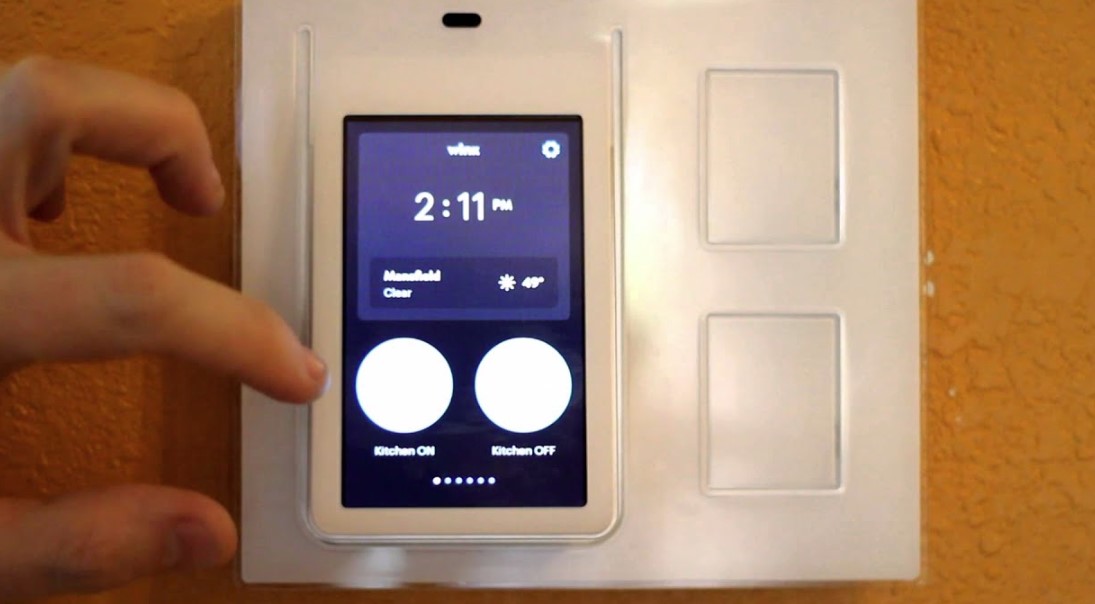 Some features offered by the Wink Hub Relay include:
• Easy setup: With a simple set up process that takes minutes to complete and no need for professional installation (unless desired), setting up your Wink Hub Relay is quick and effortless so you can start enjoying its benefits sooner than later.
• Voice controls: You can easily control your hub via popular virtual assistants like Amazon's Alexa or Google Home for hands-free convenience
• Multi-protocol support: Supports Z-Wave Plus certified devices with its dual band Wi-Fi connection as well as Bluetooth technology for even more convenience
• Built in Security: Includes advanced security measures such as password protection so that only authorized users can access it. It also includes two factor authentication safety measures.
• Remote monitoring & control: Stay updated no matter where you are using the mobile app which allows your system to be monitored remotely so that changes can be made if needed.
Compatibility of Wink Hub Relay
The Wink Relay has been designed to work with a wide variety of "smart" home devices, including: light bulbs, thermostats, door locks, garage door openers, window shades, wall switches and outlets. Whatever device you have in your home, chances are the Wink Relay can connect it. The Wink Hub comes with a Z-Wave controller for compatibility with Z-Wave enabled products such as light switches and locks. The Hub can also control items from leading brands like Belkin WeMo Link and Philips Hue Bridge. You can also control items from other popular ecosystems like Apple HomeKit and Amazon Alexa. In addition to all these brands and devices that it works natively with, the Wink Hub Relay is compatible with many wireless protocols such as Wi-Fi, Bluetooth LE (low energy), ZigBee, Lutron ClearConnect, Kidde and Clear Connect-PLUS. All these protocols come together in one unified interface so you can easily access your entire smart home setup without any extra steps or software downloads.
Installation And Setup Process of Wink Hub Relay
Installing and setting up the Wink Hub Relay is simple and straightforward. It takes just a few minutes to get your smart home up and running. Here are the steps for getting started:
1. Plug in your Wink Hub Relay to a wall outlet, power it up, and follow the on-screen instructions.
2. Connect your compatible devices with the Wink Hub Relay by plugging them into the built-in relay switch with any USB-compatible device.
3. Create an account on the Wink app on a mobile device or computer or through voice commands with Amazon Alexa or Google Home.
4. Set preferences for usage, like turning lights off when you leave home, syncing climate control settings based on occupancy, and using motion sensors to automatically alert you of potential security threats in real-time.
5. Once connected, you can remotely control all of your compatible devices using voice commands, manage settings from anywhere in the world via apps on iOS/Android phones or tablets, monitor energy usage data and customize settings to boost savings wherever possible, create automated scenarios that can be triggered at any time without manual supervision all thanks to simple algorithmic programming within Wink Hub Relay technology — all customizable at anytime with real time feedback for enhanced experience!
Price And Availability of Wink Hub Relay
The Wink Hub Relay is available for purchase through multiple retailers, both online and in-store. The price of the device varies by location but can range from $50 – $80 USD. Certain online retailers offer discounts on package deals when purchasing multiple devices such as additional relays, light bulbs, and other compatible products. It's also available to purchase through the manufacturer's website. When purchased from Amazon, the Wink Hub Relay comes with a 90 day limited warranty that covers hardware failures and manufacturer defects but does not cover user caused issues such as accidents or normal wear and tear. Please refer to the website for warranty details.
Installation of the Wink Hub Relay is quick and easy following the step-by-step instructions included in the box or by downloading the product guide from the manufacturer's website. Setup requires an active internet connection with a 2.4GHz WiFI network using WPA2 security protocol or higher, along with compatible iOS or Android devices running version 4.0 or higher version of operating system are recommended as well as access to iTunes account/Google Play store account if you want remote access.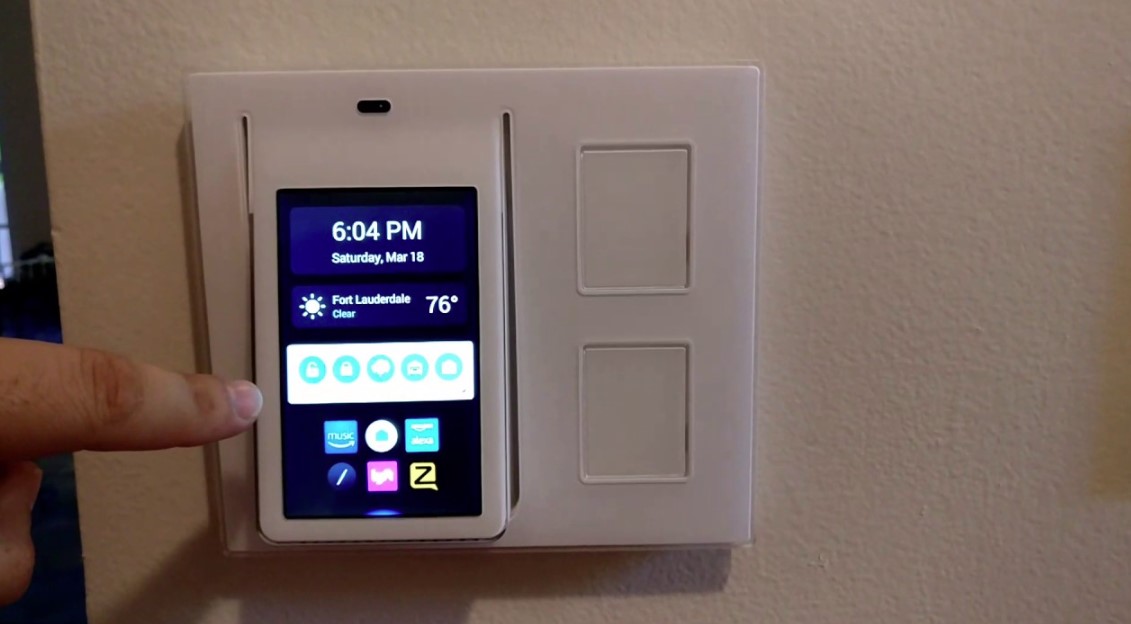 Common Issues With Wink Hub Relay
The Wink Hub Relay is a must-have device for those interested in building a smart home. It can be used to connect and control compatible smart products throughout the home, allowing you to turn lights on and off, adjust thermostat settings, lock doors remotely, and more. But before purchasing the Wink Hub Relay (or any other similar setup), it is important to understand the common issues associated with it.
One of the most common issues is that of connectivity. The Wink Hub Relay requires a strong connection to your internet or Wi-Fi network; if this connection becomes intermittent or otherwise unreliable, then you won't be able to access your smart home devices from anywhere in the home. Additionally, as more products are added to your network, this could put additional strain on your overall bandwidth and cause further disconnection issues. To minimize these sorts of problems with connectivity, users should make sure they have good signal strength throughout their house by using extenders or amplifiers where necessary. Another potential issue arises if you want to allow guests access to certain features within your home when they stay over — for example, being able to control lighting levels in certain rooms from smartphones via an app-based system like Apple HomeKit or Amazon Alexa Skills Kit. In order for guests to use these features when visiting your house, you will need them each set up their own account on the app that corresponds with Wink Hub Relay – however many people find this process quite confusing as there can be authentication steps required in order for outlying devices access this system securely within your home. Finally, some users will encounter issues with software updates – something which is recommended at least once every 6 months so as not to render their Wink set up out of date and less efficient than necessary due its data handling capacity. This includes periodic updates sent out by both Apple HomeKit and Amazon Alexa Skills Kit which required users enable through their smartphone before they can continue using these systems – otherwise compatibility issues may arise between connected devices stored on both ends should there be discrepancies in terms of protocols used by either tech companies to run data between them. Ultimately understanding how software updates need properly handled is key making sure Wink remains a reliable reliable source controlling everything within smart household.