Spotify is one of the most popular streaming platforms that offers over 50 million tracks and exclusive podcasts. It also provides a wide range of personalized music experiences that allow you to be more engaged with your favorite songs and artists. However, one of its features that not all users are aware of is its notifications. Spotify notifies you about different activities such as a new release from an artist or friend, an upcoming concert, playlists you might like, etc. It does this by sending in-app messages to mobile devices and via email.
In this article, we will discuss everything you need to know about Spotify notifications so you can make the most out of the platform's personalization capabilities.
Does Spotify Notify When You Follow Someone
Spotify is a popular music streaming service that allows users to follow and keep track of their favorite artists and songs. With Spotify, users can not only listen to songs, but also be notified when new music is released. But does Spotify also notify you when you follow someone? Let's explore what Spotify does and does not notify users about.
Notifications For Following
Spotify delivers notifications to users about their friends, artists and content that they follow. These notifications include artist updates, new releases from the users' favorite artists and featured playlist activity. They are also notified when new content, such as music and podcast episodes, is added to their library, playlists or home page. Users can choose which types of notifications they would like to receive in their settings based on what interests them. For example, they can choose to receive notifications about popular albums and singles, top moments from their favorite artists, festivals or events featuring their favorite acts, live events happening in their area and more. Additionally, they may be notified when friends join Spotify so that they can listen together or share music with each other.
Spotify allows the users to customize how many notifications they receive by choosing the frequency of certain types of alerts or opting out altogether for ones that don't interest them. Ultimately these types of notifications help keep users engaged with songs, podcasts and other content so that no matter what kind of artist or genre you are a fan of on Spotify you won't ever miss a beat!
Notifications For Playlist Changes
Spotify provides notifications to alert users when their playlists have changed. When you follow another user's playlist or they follow one of yours, Spotify notifies both the owner of the playlist and the collaborator when the playlist is edited or songs are added or removed. Whenever a change is made, an edition number is added to the end of the playlist name (e.g., 'My Playlist – Edition 1'). In addition, if you add a friend or collaborate with someone to create a new playlist together, Spotify will send you a notification when their content has been added. This ensures that all users are aware of who contributed what and is especially useful for collaborative projects where multiple users are contributing songs. You can customize which notifications from Spotify appear in your account settings, so that only those related to playlists appear if desired. This allows you to stay up-to-date with any playing changes from your friends and collaborate. Additionally, all notifications from Spotify can be turned off if desired, but this can lead to missing important news regarding any collaborative playlists you manage.
Notifications For New Releases
Notifications for New Releases allow users to keep up-to-date with the latest releases from their favorite artists, genres, and those recommendations Spotify makes through its Discover Weekly. Once enabled, a notification will appear in a user's mobile notifications center when a new release is available. To enable these notifications, navigate to the Your Library page in your settings. Scroll down until you find Notifications for New Releases and toggle it on. If you have Spotify Connect set up, new releases will start appearing on the app that you've connected on the same device each time one becomes available. In addition to releasing notifications through our app, users can also find new music released by their favorite artists directly from their library stored on Spotify. This is easily done through "Your Music" within their library tab located at the bottom of your app home page. Finding out about all the latest music has never been so simple!
Notifications For Artist Updates
Spotify sends notifications to its users in order to keep them informed and engaged with their favorite artists and content. When an artist you follow updates their profile picture or adds new music, Spotify will send you a notification. You can also choose to receive notifications for ticket sales and announcements about major events, such as concerts or festivals. Additionally, Spotify will notify you if any of your friends join the platform or start following an artist that you also follow. By default, Spotify notifies users of all these events unless they opt out by navigating to their app's "Notifications" tab and deselecting the events from the list presented there. Furthermore, users can modify when they receive these updates by setting a schedule for when the notifications should arrive through their app's "Notifications" tab as well. With this setting enabled, users can decide at what times new notifications should arrive in order to better manage their inboxes more efficiently and not miss out on important artist updates.
How to Manage Notifications
Spotify allows its users to customize their notifications and follow artists, friends, and other users. Through notification settings, users can determine what kind of notifications they want to receive from Spotify. This article will explore various notification settings on Spotify, outlining how to adjust the number of notifications and what kinds of notifications Spotify delivers when you follow someone.
Adjusting Notification Settings
Notification settings allow you to customize how you receive notification and get notified about content from specific services. Adjust your Spotify notification settings to select which notifications you'd like to receive when you interact with the app, such as when a song ends, when a playlist is updated or shared with you, or when someone follows you. You can manage and adjust notifications as follows:
-Open the Spotify App
-Go to Settings > Edit Notifications
-Scroll down to find and configure the various available notification options, including:
-Song End Notifications: Choose whether or not to be notified when your currently playing song has ended.
-Playlist Update Notifications: Select if you'd like to receive a notification for any new content added by friends (~ other users) into any of your playlists.
Additionally, Spotify will automatically notify visitors on their website (or app) whenever they have new content that can be consumed by their followers. If necessary, they can always turn this off in their account settings or via the mobile app's settings menu.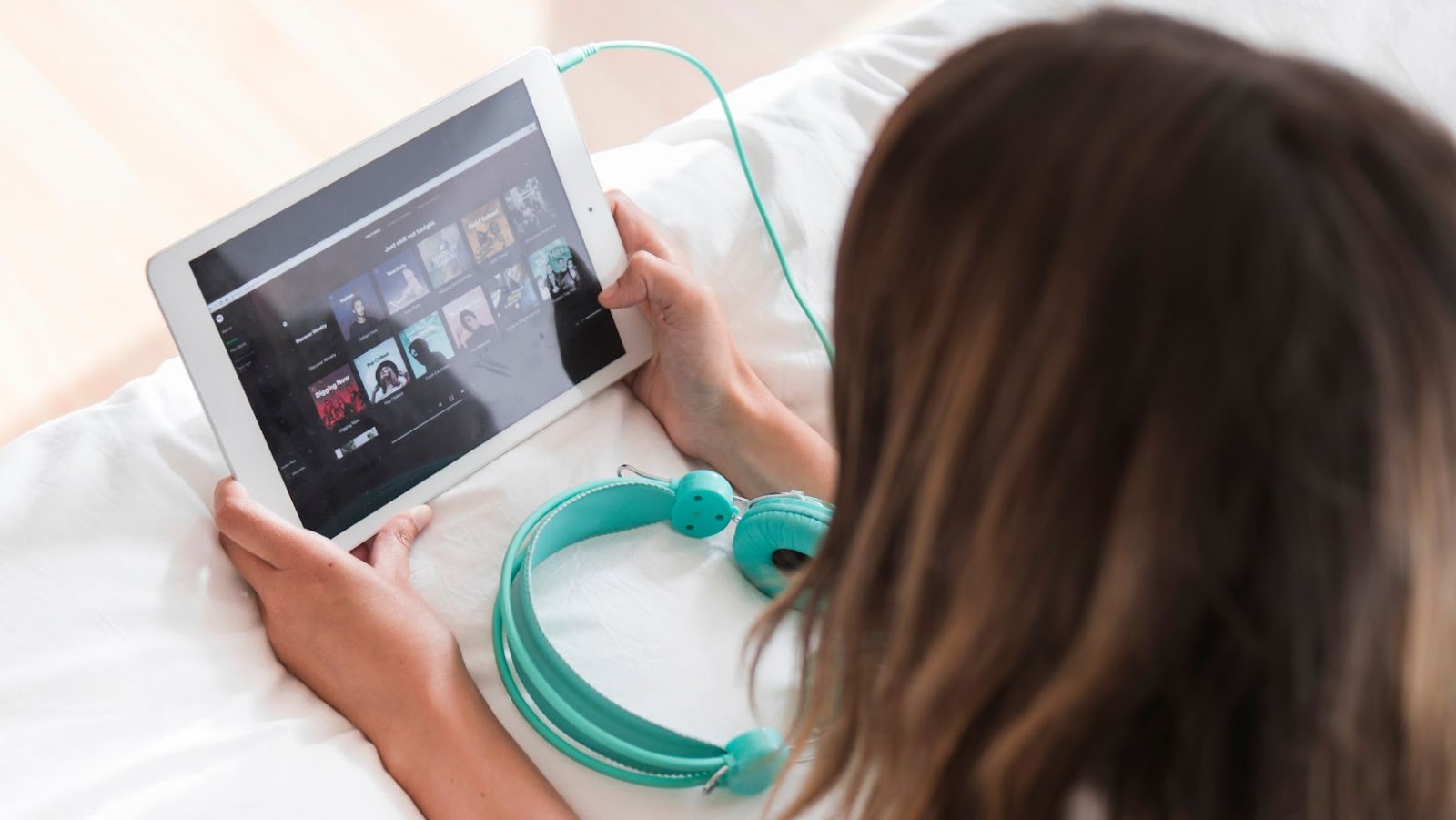 Selecting Notifications For Specific Artists
Notifications can be a helpful way to stay informed about your favorite artists, but they can be tedious if you receive too many of them. To help you control the notifications that you receive, Spotify allows you to select notifications for specific artists.
To select notifications for specific artists on Spotify:
1. Open the app and click on 'Your Library' at the bottom of your screen.
2. Select an artist from the list provided or search for an artist using the search box at the top of your screen.
3. On the artist's page, tap on 'Turn On Notifications' to get updates about new music and videos from them or tap on 'Turn Off Notifications' if you no longer want to stay up to date with their releases.
4. You can also choose which type of notification you want to receive: new music releases (albums and singles), tour dates, and more by tapping on 'Notification Preferences' in the settings menu under 'Artist Notifications'. This will give you more control over when and how often an artist's notifications appear in your notification center—you'd only receive notifications that specifically interest you!
Conclusion
In conclusion, Spotify notifies users of new releases, top songs in various genres and other activities.  Users can also personalize the kinds of notifications they would like to receive through their Spotify account settings. While there are many helpful notifications that help inform users about what is trending in their area and what genre songs may be leaving playlists soon, some people may find them to be too frequent or distracting from their music streaming experience. If this is the case for you, it is easy to adjust your notification settings in order to customize when Spotify notifications appear on your device.