Cameras That Work With Wink Hub
The Wink Hub is a powerful home automation system designed to support a wide range of devices that work together to create an interconnected and reliable environment. This device offers a single hub for controlling, viewing, and managing your connected devices all in one place. The Wink Hub is compatible with a variety of cameras including those that interface with home security systems. Knowing which cameras are compatible with the Wink Hub will help you choose the right type for your needs.
Using an app on your smartphone or tablet, you can link compatible cameras to the Wink Hub so you can view and control them from anywhere while also utilizing other smart home features that the hub has to offer. Supported camera types include Wi-Fi connected IP Cameras, along with Z-Wave sensors and video doorbells as well as security systems through third party integrations. Popular camera models compatible with Wink include Arlo, Nest Cam Indoor/Outdoor, Logitech Circle 2, D-Link Wi-Fi Indoor Cloud Camera 1150/1180 DCS for indoor surveillance, Amped Wireless High Power Plug In Wi-Fi Camera for backyards or outbuildings, along with the very popular LaView doorbell camera series or Netgear Security System's Arlo Pro 2/Arlo Q Plus models for outdoor monitoring purposes.
In conclusion, there are many cameras available that will work with the Wink Hub system allowing homeowners to control their smart devices from one centralized location ensuring everything works seamlessly together for an efficient experience no matter what type of camera service is needed in any given situation.
Benefits of Using Cameras With Wink Hub
In recent years, home security cameras have become increasingly popular. For even more convenience and protection, purchasing a camera that works with the Wink Hub can give your home added peace of mind. The Wink Hub is a device that allows you to control smart devices in your home from one place, allowing you to easily monitor and adjust settings.
By connecting cameras that work with the Wink Hub, you'll be able to create a complete safety system throughout your entire home – both indoors and outdoors. Depending on what type of camera and Wink Hub combination you have, some of the benefits include:
Easy access – Connecting your camera with the Wink Hub will allow you to easily access live streams of footage straight from your phone or computer.
Remote monitoring – With connected surveillance cameras connected to the hub, you will receive alerts when people enter or leave various areas in your home that are being monitored by cameras. This is especially useful if someone is coming in late or uninvited while you're away from home.
Integrated sound support – Some cameras offer two-way sound so that you can talk directly through the speaker on the camera and listen through its built-in microphone. This is great for monitoring pets or kids playing inside or outside without having to be there physically.
Cloud storage – By connecting your smart devices through the hub, all of their data will be safely stored on secure cloud servers so it can easily be accessed at any time without having to worry about viruses or data loss due to a malfunctioning camera or memory card.
Motion sensors – Many modern cameras come equipped with advanced motion sensors which detect when someone is near an area being monitored by an outdoor camera and then send an alert so that you're aware if something suspicious happens around your property even when no one is there physically. This can help provide additional peace of mind knowing that if anything out of the ordinary takes place near your residence, it will be recorded right away for future review if necessary.

Overall, connecting cameras that work with the Wink Hub provides homeowners with greater control over their security systems while also providing added convenience features like remote monitoring and easy access to footage when needed most.
Different Types of Cameras Compatible With Wink Hub
Wink Hubs are a great choice for enhancing the security of your home. They offer numerous features such as motion detection, remote control of lights and other appliances, and access from multiple devices. A Wink Hub can be connected with a variety of cameras in order to provide added protection for your home or business. Here are some different types of cameras that work well with Wink Hubs, offering various features depending on your needs:
• IP Cameras: an IP camera is a digital camera that utilizes Internet Protocol technology to transmit video footage over a network. This type of camera is ideal for monitoring large areas or multiple rooms due to the ability to record at high resolutions, often up to 5 megapixels. They also offer night vision capabilities and can be monitored remotely from any device connected to the network.
• PTZ Cameras: stands for Pan-Tilt-Zoom cameras, these digital cameras come equipped with a variety of advanced features such as panoramic views and zoom capabilities. With PTZ cameras you can monitor multiple rooms within one view by moving the camera remotely without having to adjust every time you want a different angle. It's also possible to draw virtual boundaries on preset zones which then trigger an alert when motion or noise is detected in those areas.
• Wi-Fi Cameras: this type of camera uses wireless technology in order to transmit data over short distances without needing direct connection between two devices or points. This makes them highly convenient for monitoring both indoors and outdoors as long as Wi-Fi connectivity is available; even surveillance footage can be recorded automatically when Wi-Fi connectivity drops out for short periods during events or threatening weather conditions. These cameras also come equipped with night vision capabilities as well as motion detection features which trigger alarms or alerts when motion or sound is detected within their field view range.
Setup Guide For Connecting Cameras to Wink Hub
Setting up a camera for use with a Wink Hub requires few steps, but it's best to follow the manufacturer's guidelines exactly when preparing and connecting the camera. Many types of cameras are supported, including indoor and outdoor varieties. Whether wireless or wired, most camera systems support both video and audio capabilities so they can be used in home security installations.
First, select your desired location for the camera — indoors or outdoors — and identify any power sources that might be needed nearby. Additionally, consider any obstructions that could interfere with your camera's field of view or the transmission of the signal. Once you have chosen the optimal spot for the camera to broadcast its findings, check if a security network already exists in your area so you can connect to it.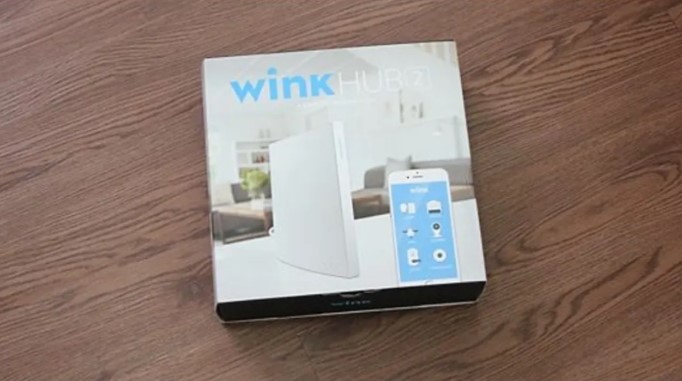 The next step is to register your Wink Hub device with its accompanying app from your mobile device or computer interface. In addition to notifying you when motion or other activities in its vicinity occur, Wink also gives access to a personalized dashboard where all video recordings can be accessed remotely if needed.
Once registered, you can link multiple cameras at once by following specific steps that differ slightly between different manufacturers and products (so it's important to consult their instructions beforehand). To connect your camera with its accompanying hub on Wink's app: press "add product"; select "camera"; tap "select brand"; pick the appropriate manufacturer; tap "connect now"; enter setup mode on your Wink device (often indicated by a blinking LED light); configure settings as instructed by manufacturer's application; save settings; turn motion detection ON/OFF as desired; assign relevant prompts for event notifications on mobile devices such as alerts when motion is detected during certain hours of specified days -all through guided steps mainly within the app itself.