Are you an aspiring entrepreneur wondering how to successfully promote your products on Walmart Marketplace? Then, you're in the right place!
This article serves as your beginner's guide to successful selling on Walmart Marketplace. Whether you're just starting or eager to expand, this article will help you get the job done.
The Beginner's Guide to Selling on Walmart Marketplace
Selling your products on the Walmart Marketplace is a great way to increase your brand visibility and reach new customers. With millions of shoppers visiting Walmart's online store every month, this is a platform that you don't want to miss out on. So whether you're looking for quick cash or want to make long-term investments in your business, the benefits of selling on Walmart Marketplace are countless.
In this beginner's guide, we will walk you through how to become a seller on the Walmart Marketplace and all the necessary steps towards making sales and promotions. We will discuss essential details such as setting up an online store, listing products, preparing orders, managing customer inquiries, etc. By following our advice and tips, you can start selling products on the Walmart Marketplace quickly. So let's get started!
Benefits of Selling on Walmart Marketplace
Selling products on Walmart Marketplace can be a great way to reach a vast audience of potential customers. As one of the largest online retailers in the world, you'll get access to tremendous visibility and exposure. In addition, with a broad selection of product categories, you can rely on Walmart's platform to meet the needs of its customers. Here are some additional benefits of selling on Walmart Marketplace.
-A Vast Reach: When considering the total number of consumers, no other marketplace offers more reach than Walmart Marketplace. You'll be able to target customers worldwide with your product listings and access millions of shoppers who shop at Walmart.
-High Product Visibility: With its large inventory database, Walmart makes it easy for customers to find your products quickly and easily through its powerful search engine optimization (SEO) capabilities. This helps drive traffic and sales for your product listings, leading to increased revenues for your business.
-Flexible Payment Options: In addition to being able to accept major credit cards, consumers will also have the option to pay with a variety of digital wallets through Walmart's payment portal giving them the flexibility they need when making their purchase decisions.
Competitive Pricing: With competitive pricing models, you can stay competitive with other third-party vendors while maintaining margins suitable for growth and profitability.
-Customer Service Support: Rely on expert professionals available 24/7 via telephone or email whenever you have questions regarding orders or returns – providing peace of mind and an avenue for quick resolution when issues arise.
Setting Up Your Walmart Marketplace Account
Before you can start listing products and making sales on the Walmart Marketplace, the first step is to create your seller account. This is a free process and will require basic contact and business information. Once you have provided this information, Walmart will review your application before granting you access to their platform.
When filling out your application, providing accurate and up-to-date information is important. Depending on the type of product or service you are offering, Walmart may ask for additional information or documents to approve your profile. By providing complete information up front, you can minimize any delays in accessing the platform.
You may be asked to provide business permits that validate your status as an authorized seller of certain products or services. The most common types of permits that Walmart requires include resale certificates, export permits and food/beverage certifications where applicable. It is important to keep these permits current as such documentation must be reviewed periodically by Walmart staff for your selling privileges to remain active on their website.
Once approved, you will have access to a Seller Center dashboard that allows you to manage all aspects of your product listings, pricing adjustments, operational performance metrics and other areas for better control over marketplace operations and client satisfaction requirements.
Optimizing Your Product Listings
Creating a successful product listing will be key to gaining visibility on Walmart Marketplace. As you create a first-time listing or optimize an existing one, there are several elements you should consider for each listing: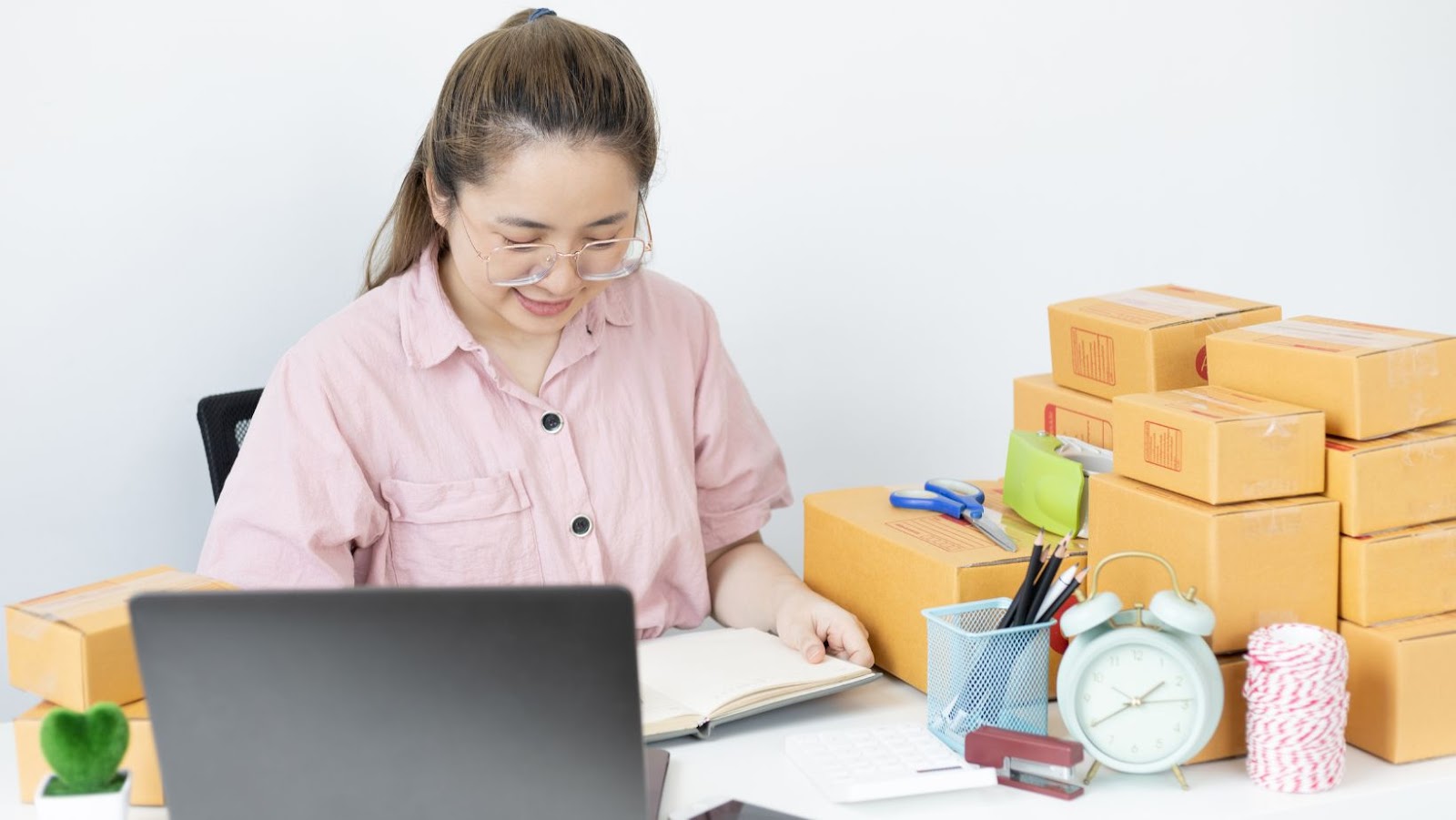 – Product Title and Description: Your title should identify the product, include pertinent keywords, and accurately reflect its content and condition. The description should describe the product in detail, including its size, material, special features, and warranty information. Use high-quality images to showcase your products in detail.
– Seller Information: Include your company name and contact information in each product listing. Potential customers must be able to trust who they're buying from. Providing helpful information such as store policies and customer service options will reassure them of their purchase decision.
– Pricing: Consider using the market price function if you sell many items of the same SKU (Stock Keeping Unit). You can easily set your items' prices without needing to log into your account whenever a change is necessary. Additionally, regularly review local pricing differences by region to maximize profits without pricing yourself out of the market segment.
– Promotions: Highlight specials and discounts on your pages that stand out from other sellers' offers or focus on targeting specific geographic markets using regionally attributed deals or coupons such as free shipping or bulk discounts. Advertise complementary products that can add value for customers so they can get more from their purchase simultaneously.
Finally, monitor changes in analytics over time so you can adjust accordingly for both optimization tactics and pricing strategies needed for continual success when selling with Walmart Marketplace.
Understanding Walmart Marketplace Fees and Policies
Before selling products on the Walmart Marketplace, it is important to understand the fees and policies associated with being a seller. This includes understanding how shipping and return policies are handled and applicable marketplace fees.
Walmart Marketplace makes money from commission, subscription, and processing fees. You will be charged an applicable commission for each successful sale you make through the marketplace. This fee is based on a percentage of your product's sales price, including shipping cost, tax and any other applicable fees charged to customers with the purchase. Additionally, Walmart Marketplace charges sellers subscription costs depending on your desired level of service and advertising needs.
In addition to these standard fees are other policies that must be followed to successfully sell products on Walmart Marketplace. Shipping guidelines vary depending on the type of product being sold and whether fulfillment is self-provided or through Amazon FBA or Walmart Fulfillment Services (WFS). Different return policies must be followed based on whether customers initiate their return with Walmart or directly with you as the seller. All sellers must adhere to Seller Guidelines regarding payment terms, contact communication requirements, etc., for their accounts to remain active on the site.
By understanding all of these factors before beginning your sales journey through Walmart Marketplace, you can create a successful business plan tailored to meet all requirements while staying profitable in an ever-changing world of ecommerce.
Before selling products on the Walmart Marketplace, it is important to understand the fees and policies associated with being a seller. This includes understanding how shipping and return policies are handled and applicable marketplace fees.
Utilizing Walmart Marketplace Advertising Tools
Walmart Marketplace offers powerful advertising tools to help you promote your products. Here are a few of the options available to you that can give you an edge over your competitors:
Sponsored Ads: This option allows you to use product tags, add affiliate links, and leverage Walmart Marketplace's search engine optimization features for optimal product placement. You can also set up bidding strategies and track your performance in the Merchant Center.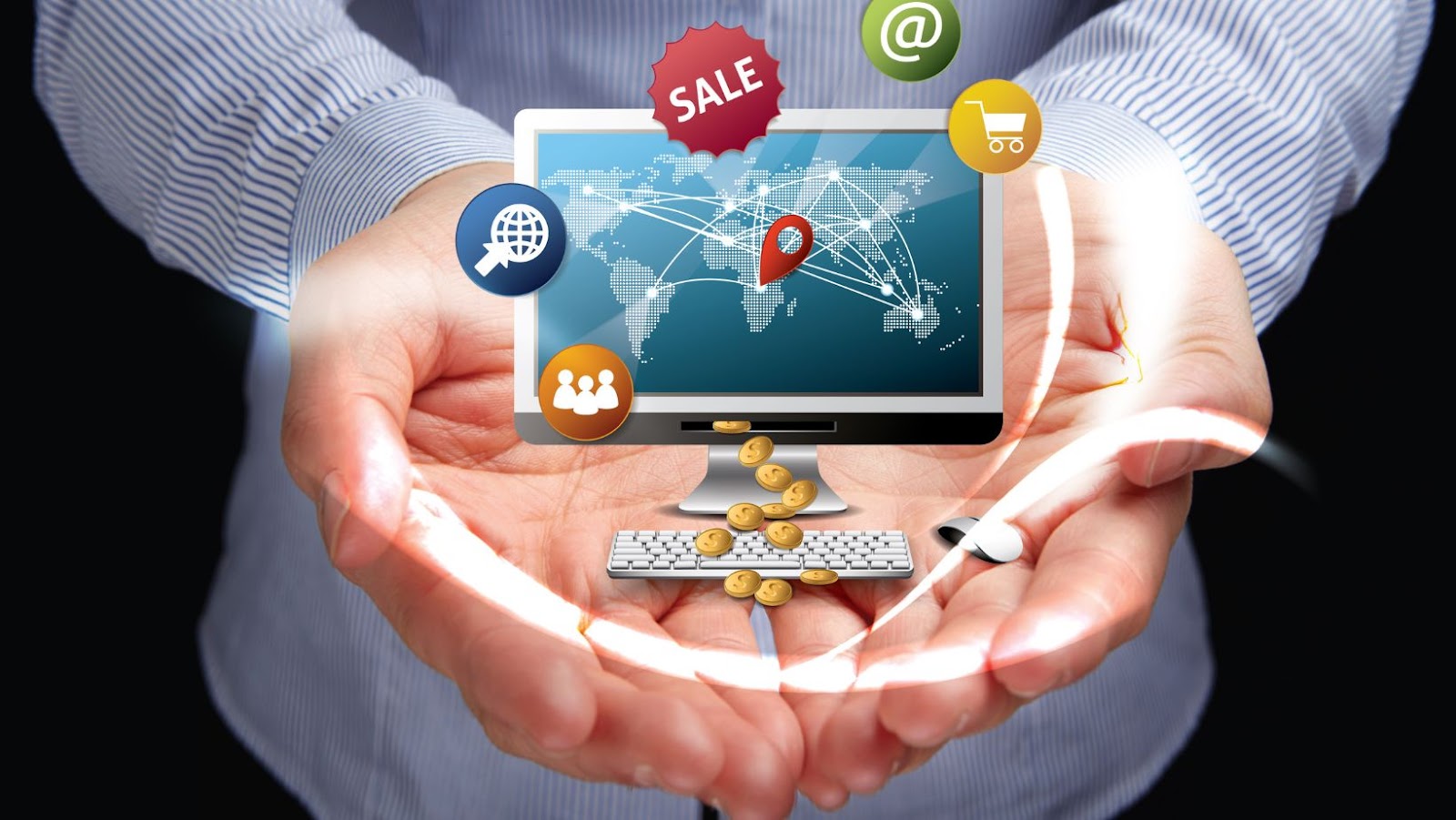 Smart Shopping Campaigns: Utilizing Walmart Marketplace's online platform, you can create automated campaigns targeting customers with specific search terms or interests based on their browsing habits. This is a great way to gain new customers and increase visibility for existing ones.
Social Media Advertising: Leverage the power of social media by creating ads targeting your desired demographic and leveraging social proof such as customer reviews or photos featuring products in action. You can even set up contests or sweepstakes to further engage customers and drive sales.
Email Marketing: Utilize email marketing campaigns to get people to visit your store page on Walmart Marketplace and explore your available items. The more content created around related topics, the more likely people will be curious!
Product Visualization: Enhance product promotion efforts by offering an immersive shopping experience through interactive product imagery, showcasing multiple looks for a single item and alternate color choices, along with dynamic features such as 3D modeling, animated video descriptions or rich photography all curated by category experts to best promote products.
Analyzing and Adjusting Your Walmart Marketplace Performance
Once you have established your store on the Walmart Marketplace, it's important to assess and adjust your performance regularly. By accurately analyzing your store status, you can identify which products are performing well and determine areas needing improvement.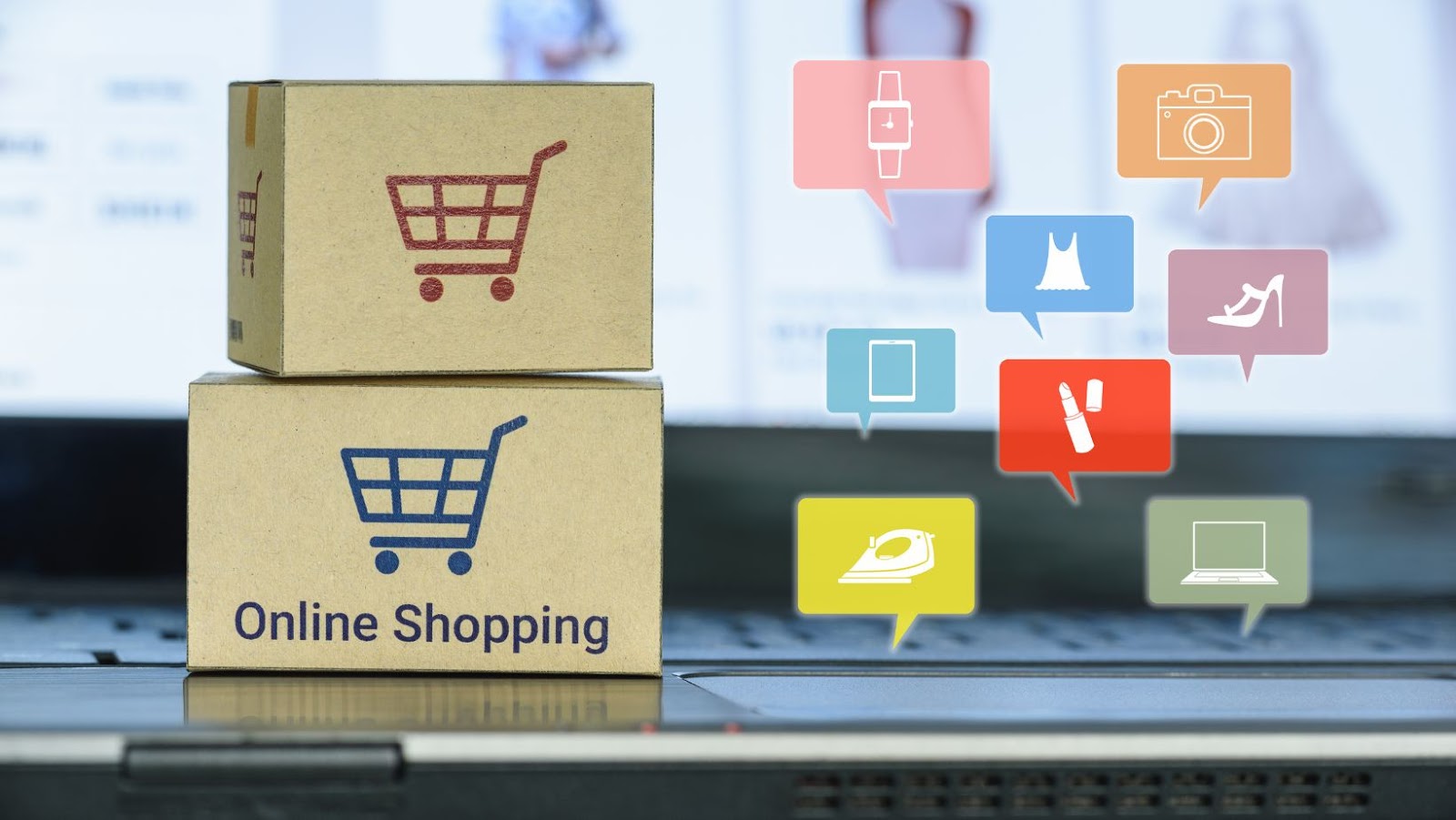 There are several variables to consider when assessing the success of each product posted on Walmart marketplace's platform. These include pricing, description, ratings, customer reviews and other elements. All of these should be monitored carefully to develop a complete understanding of individual product performance.
Analyzing the performance of your Walmart Marketplace store will allow you to make any necessary adjustments or correct any errors or inaccuracies that may be impacting sales or traffic. In addition, you can use this insight to modify product prices, descriptions and images accordingly to align with consumer buying habits and preferences. Regular evaluation will also alert you if any changes need to be made to stay competitive in the online market.
Furthermore, tracking your performance on Walmart Marketplace will give you access to valuable data that can help inform decisions about overall business strategy and operations such as inventory management or marketing campaigns for specific products. This data should be leveraged regularly for insights into how consumers respond to various aspects of a product and what changes might need to be implemented for improved results in the future.
By following these simple steps, you will have a greater chance of success when selling products through the Walmart Marketplace platform.
Tips for Successful Selling on Walmart Marketplace
With millions of customers, Walmart Marketplace can be a great platform to increase your sales and reach a wider audience. However, setting up shop on the platform is only the first step: you have to make sure your products get noticed by customers and stand out from the competition. So, if you're a seller looking for ways to promote your products and succeed on Walmart Marketplace, here are some tips you should keep in mind.
1) Research Your Market – Knowing what your potential customers are looking for will help you create product listings that attract their attention. Research online and analyze competitors' listings to gauge pricing and product descriptions that resonate with shoppers. This way, you'll be able to list items appropriately and increase visibility among buyers.
2) Quality Photos – Clear, high-quality product photos can make all the difference in enticing buyers on any e-commerce platform, including Walmart Marketplace. Ensure all photos are of actual items with no distractions in the background or numerous photos of different sizes showcasing different aspects of an item — this can confuse customers trying to buy online.
3) Leverage Social Media – Don't hesitate to take advantage of social media accounts like Instagram or Facebook where showing off product images is key; that way you can reach people who may not even know about Walmart Marketplace yet! Additionally, try making instructional videos featuring your products so buyers easily understand how they work or how they should be used after purchasing them from your store.
4) Offer Promotions – Promotions such as discounts or free shipping can give people an extra incentive to buy from you instead of other sellers showcasing similar items on Walmart Marketplace — just make sure it's something special that stands out from everyone else offering the same product at comparable prices!
Following these simple tips on successful selling on Walmart Marketplace will help ensure success with promoting your products in no time!