Wink Hub vs Link Hub
The Wink Hub is an essential device for building your connected home. Designed to be the nerve center of your smart home, the Wink Hub is a device that you can depend on to provide reliable and secure communication among various devices and systems. With the Wink app, you can quickly add, monitor and control products like lights, thermostats, locks and more — all from one simple dashboard with secure mobile access. Whether you're new to connecting your home or an experienced user, there are a few things that every Wink Hub owner should know. First, look for compatible products — only some "Works With Wink" certified products will work with the Wink Hub directly out of the box. You'll also need to have a wireless network and be sure it's connecting properly before setting up your hub.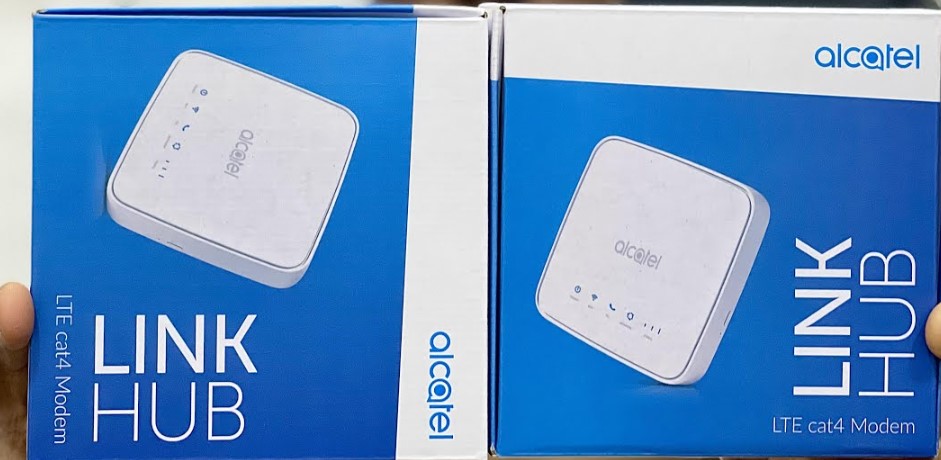 To get the most out of your hub, it's helpful to understand how different types of ZigBee networks work — these networks are what transfers data from connected devices to their intended destinations whether it's a lock or light control. Finally, it's important that each added device is enrolled into the hub properly following instructions on both product packaging and in-app directions so they can function correctly within your smart home system.
Setting Up Your Wink Hub
Wink Hubs bridge the gap between the digital world and your home and allow you to control a wide range of smart devices in one place. Setting up your Wink Hub can seem intimidating, but by following the below steps you will be able to get up and running in no time.
1. First, plug in your Wink Hub and wait for it to power on. 2. Download the Wink app from the App Store or Google Play onto your mobile device 3. Launch the app after installation onto your mobile device and create a Wink Account 4. Log in with your account details on both the app, hub and any other compatible devices (e.g Amazon Alexa, Apple Home Kit) 5. Once you have logged in successfully choose 'Add New Device' on all connected devices which will begin searching for compatible smart devices near you 6. After finding compatible products tap 'Connect' to add them to your account 7. Connect any additional hubs or companion products to setup depending on what is requried for each product (e..g multiple bulbs require a bridge)
Following these steps will help ensure that setting up your Wink Hub is an easy and streamlined task – enabling you full access of connected smart devices from one place!
Connecting Devices to Your Wink Hub
Once you have your Wink Hub set up, you can start connecting your smart home devices. This will enable the Wink Hub to communicate with them, allowing you to control and monitor them remotely. Here are some tips and tricks for connecting devices to your Wink Hub:
-Read the user manual of each device that you plan on connecting to the hub. This will ensure that all the necessary steps have been taken (like downloading any necessary software) in order for it to work properly.
-Confirm that each device is compatible with the Wink Hub, as different brands of products may not be compatible.
-Keep in mind that some devices may require a separate hub or bridge in order to connect them to your Wink Hub.
-If a device needs a bridge or an extra hub, place it near enough so there is no interference from walls or other objects that could disrupt the connection between it and your Wink Hub.
-Make sure each device is powered on when you try to add it to your Wink account; otherwise, it might not be detected by the hub. Similarly, double check that any batteries are inserted properly when adding wireless sensors so they can be added correctly.
-After trying several times, some smart devices may still refuse connection; in such cases, perform a factory reset on these items and try again.
Using Rules to Automate Your Wink Hub
One of the most useful features of your Wink Hub is that it allows you to use rules to automate the way your connected devices interact. You can create simple, straightforward rules or you can use the "If This Then That" (IFTTT) programming language to create more complex rules.
For example, a simple rule that you might want to set up is to have your lights turn on automatically at sunset, and turn off at sunrise. You can then adjust the times as seasons change—this means that no matter what time of year it is, your home will always feel welcoming and safe when you return in the evening.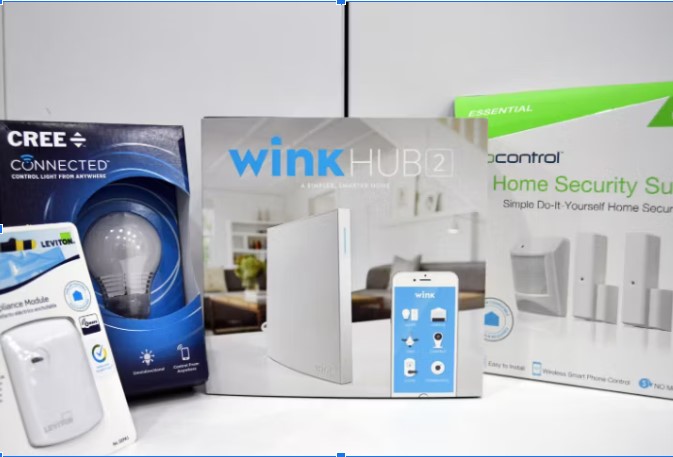 A more complex rule you might set up using IFTTT could be to have all your connected devices work together when you arrive home from work. If a sensor placed near where people enter your home detects motion, it could trigger lights in multiple rooms so they turn on upon entry into your home ― making sure both visibility and security are optimized for entering family members. This sort of automation helps streamline your daily life and makes important tasks like keeping your family safe easier. With the Wink Hub's powerful rules engine, you can employ both simple and hard-coded automation triggers to control your connected devices remotely or locally from one convenient dashboard―saving time while also promoting energy efficiency by optimizing electricity usage in certain scenarios such as when no one is at home during peak hours or weekends!
Troubleshooting Common Issues With Your Wink Hub
Your Wink Hub is designed to make your home more connected and intelligent, but unfortunately, it can't guarantee that everything will always run smoothly. On the off chance that your Wink Hub isn't working as expected, try these helpful troubleshooting tips:
1. Check Your Network Status: Make sure that your Wink Hub is connected to a 2.4 GHz Wi-Fi network and not a 5 GHz network. If you need help confirming this, contact your internet service provider or modem/router manufacturer for assistance.
2. Reset Your Device: You might need to reset the device if it won't connect or isn't responding as expected. Use the app or press and hold the main button on the device for 8 seconds to reset it.
3. Check Your Z-Wave Network Settings: If you have established rules in your Z-Wave network, make sure they are set up correctly by navigating to "Network Settings" in the app and double-checking all of the settings there.
4. Contact Customer Support: If none of these tips solved the issue with your Wink Hub, please don't hesitate to contact our customer support team for further assistance! They'll be happy to help you get back up and running quickly!
Best Practices For Securing Your Wink Hub
The Wink Hub is an incredibly useful device that can connect to a wide range of various brands and types of products and make them work together. It's important, however, that you take the necessary steps to ensure your Wink Hub is safe and secure. Here are some best practices to ensure your hub remains secure:
• Regularly update the firmware on your hub to stay up-to-date with the latest security measures. An out of date firmware could leave your hub vulnerable to cyber threats.
• Use strong passwords for both your local network as well as the Wink application when taking advantage of remote access. A strong password should include at least 12 characters including numbers, symbols, and upper/lowercase letters.
• Use two-factor authentication when possible to provide another layer of security for proving user identity if you allow remote access using the Wink app.
• Secure any physical access points by changing door locks onto doors which give access to rooms where your Wink Hub is located such as Smart Locks for extra protection and peace of mind.
• Disable any USB ports on the hub and set up a firewall between it, other Internet connected devices in your home, and outside networks when using remote control via mobile app or other devices by using a Virtual Private Network (VPN).
Tips For Optimizing Your Wink Hub
Wink Hub is a home automation platform designed to help make your life simpler and more efficient. To take full advantage of all its features, it's important to make sure it is properly set up and configured. Here are some tips and tricks for optimizing your Wink Hub to ensure the best performance.
-Set up key sensors: Depending on your system configuration, you may need to set up certain types of sensors—such as motion sensors, smoke detectors, water/leak detectors—in order for your system to respond appropriately when triggered.
-Securely connect smart devices: Connecting every compatible device in your home with the Wink Hub helps provide you with the most responsive system possible. Use AES (Advanced Encryption Standard) for secure communication between compatible devices.
-Limiting unnecessary connections: It is important to configure passwords and permission settings within the Wink hub to limit who can access and control the system. This will help protect against any unauthorized manipulation of the system or uncorroborated changes being made from outside sources.
-Keep firmware up-to-date: Keeping firmware updated is essential for maintaining a secure connection between yourself and compatible products in order for them to operate correctly without any potential vulnerabilities that could interfere with security protocols or other operations.
-Anticipate conflicts: Programming logic into a home automation hub can create conflicts, especially if multiple actions are linked together via automated commands. For example, creating a rule that turns off lights when someone opens their bedroom door might conflict with another rule that turns on lights when someone enters the room. Make sure that all settings are thoroughly tested before programmed into regular rotation in order assure proper functioning of functions across compatible products.